The Irish American Philly Omelet, the ultimate tailgater's breakfast (as served at the Linc by the Irish American Philly Sunday Morning Omelet Society).
Ingredients:
3 large eggs
Shredded imported Kerry Gold cheese
Shredded American cheese
Slab (1/4 ") Philadelphia cream cheese
Chopped chives
salt and fresh ground pepper
Turn large grill to high and preheat griddle for 10 to 20 minutes depending on outside temperature (below zero requires more preheating). Crack eggs and scramble in bowl. Pour eggs on griddle. After eggs set, add cheeses, chives. Salt and pepper to taste. Cook to desired doneness. Serve with bacon, toast and a Bloody Mary (see next item).
Tailgatin' Bloody Mary (A Big Ed specialty drink)
The Mix:
(This recipe is proportional, multiply as needed)
1 64 oz bottle of V8
juice of 3 limes
30 dashes Tabasco
30 dashes Worcestershire
1/2 tsp celery seed
1-2 tbsp horseradish
1 tbsp fresh ground pepper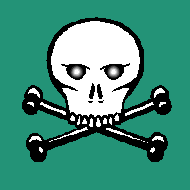 Under no circumstances do you add any form of dry or prepared mustard (This means you Ogre) !!!!
Keep mix in insulated container until ready to use.
The Drink:
Vodka
Ice
Mix
Fill plastic cup with ice, add as much vodka as you normally drink for breakfast, top off with Big Ed's mix. Enjoy.
Tony's Tailgatin' Ribs (Note: This recipe contains some "secret" ingredients. We will give you some hints on the ingredient make-up so you can come close to replication. This recipe also works for chicken).
Ingredients:
3 or more whole slabs of pork spare ribs
Marinade (Secret ingredient #1) (Ok try this: mix olive oil, vinegar, lemon juice, oregano, basil, garlic, onion and peppers and you'll get close).
BBQ Sauce (Secret ingredient #2) (No hints on this one. Tony and Big Ed brew, ferment and age this stuff at an undisclosed secure location in Northeast Philly. Use your sauce of choice).
beer
The night before:
Place ribs in a large garbage bag. Pour in marinade to completely cover and refrigerate.
The morning of the game:
Remove ribs from marinade and cut each slab in two pieces of about equal size. Place the two pieces from each slab in a disposable aluminum pan. Add remaining marinade to each pan. Cover pans with foil.
At the game:
Add beer to each pan until liquid comes to the bottom of the lower rib half-slab. Cover tightly with foil, place on large grill at low heat and simmer for about one hour (about half way through, reverse ribs in pan, add more beer if necessary). Remove ribs from pans and place directly on grill. Lather with BBQ sauce. Grill for about a half-hour, turning and basting frequently with sauce. When done, cut into individual ribs. Eat 'em and enjoy. (If you have leftovers, put them back in the aluminum pans, cover with foil and place in a cooler. They will stay hot and be just as delicious after the game).
Mike the Butcher's London Broil (Mike has these in marinade at his Block and Clever Butcher Shop at Cottman Avenue and Ditman Street in Northeast Philly. His marinade is also secret but the hint on Tony's will help in this recipe).
Ingredients:
1-2 lb London Broil about 2" thick
marinade
The night before:
Place London Broil in marinade and keep in refrigerator over night.
At the game:
Preheat grill on high. Turn to medium, broil on one side 10-12 minutes depending on thickness. Turn once and broil for 10 minutes for rare, longer if you want to ruin it. Place on cutting board and let stand for 5 minutes. If it cold out, cover with foil. Slice across the grain and enjoy.
The Big Ed (a delicious variation of the famous Philly Cheesesteak)
NOTE: The exact date when this variation first appeared under this name has been lost in the mists of time, but the first printed record was on a menu at a transplanted Philly Cheesesteak joint in Virginia Beach named HOAGIE'S circa 1995).
Tools:
You will need at least one large commercial-sized spatula do to this properly. Two are preferred.
Ingredients:
3/4 lb rib eye steak shaved paper thin (available at Mike's)
onions
thin sliced tomatoes
Provolone cheese
Marinara sauce
fresh Amoroso hoagie roll, split but not sliced through
salt, pepper, garlic powder for seasoning
hot and sweet Italian peppers (optional)
First slice onions about 1/4" thick so that they can be separated into rings. Grill until soft, put in a disposable aluminum pan and keep warm. While onions are grilling, heat marinara sauce in another disposable aluminum pan. Grill steak on griddle, chopping to separate pieces (this is one of many points of contention among cheesesteak purveyors, to chop or not to chop. I chop and it's my recipe). Season. When the steak loses its red color, mix a scoop of onions with the meat and form into a column about the length of the roll and continue mixing and grilling. When the meat is brown, place cheese slices on the column. As the cheese melts, put 2 tomato slices on the grill and flip them after 30 seconds. Mix the meat, melted cheese and onions one last time and reform the column. Put the grilled tomatoes on the meat pile. Spread open the roll and place it on top of the meat like a tent. Scoop your spatula under the sandwich and turn upright. Add peppers and top with Marinara sauce.
Note: The Big Ed was not tested by Philadelphia Magazine for Best of Philly Cheesesteaks but those who have had one say it would achieve the highest rating, the coveted 5 Clogged Arteries.
Choppin' onions at the Super Bowl
The Big Ed recipe was published in the Eagle Game Day Program
Pollack Bob's Fresh Kielbasa Sandwich (Prepared using fresh, unsmoked, homemade kielbasa from Bob Lachowicz' Groceries on Orthodox Avenue in the Bridesburg neighborhood of Philly. Smoked kielbasa from Bob's can also be used.)
Ingredients:
large piece of Lachowicz fresh kielbasa (a little larger that a roll)
Fresh sauerkraut (also available at Bob's)
fresh Amoroso hoagie roll
Mustard
Slowly cook kielbasa over open grill, about 20-30 minutes, until done. Put it on a roll, top with sauerkraut and mustard. Enjoy.
Pollack Bob's Fresh and Smoked
PJ's Virginia Beach Crabs
The morning before the game:
Set crab traps in the Virginia Beach Back Bay.
The afternoon before the game:
Check your traps. Harvest one to two bushels of #1 Jimmies. When your outboard motor fails, call a friend to tow you home with a Jet Ski.
The night before the game:
The first cooking:
1 - 2 bushels live crabs
1 cup water
1 cup white vinegar
PJ's Secret Spice Blend (PJ won't tell either. This is like Old Bay on steroids but it won't get you a two week ban or disqualified from the Tour d' France. If you want to do your own, use Old Bay and spike it with hot stuff)
Mix water and vinegar in the bottom of a large steamer pot and bring to a boil. In the steamer liner, layer live crabs (they don't much like this part so protect our hands) and PJ's Spices until the steamer is full. Steam 1-2 minutes until the crabs are dead. Remove and refrigerate immediately. Repeat until all the crabs are dead.
On Game Day:
Drive to Philly with the crabs, board the EagleMobile and go to the Linc.
The second cooking:
Fill a steamer with the same ingredients, bring to a boil and steam the crabs 3-5 minutes until hot. Serve 'em up with more of PJ's Spices on the side.
Tony's Tailgatin' Leg of Lamb
Ingredients:
1 7-10 lb semi-boneless leg of lamb
6 fresh rosemary sprigs, leaves chopped
15 fresh thyme sprigs, chopped
20 cloves garlic, peeled and crushed
olive oil for rub and marinade
ground black pepper
The day before:
Have butcher cut through lamb shank but leave it attached. Make numerous slits is fat in top of lamb and insert sliced garlic pieces (use about 10 cloves). Rub leg with olive oil. Sprinkle both sides with rosemary, thyme and pepper. Put in large zip lock bag with additional olive oil and the remaining garlic and marinate overnight in the refrigerator.
On Game Day:
Place roast on a disposable aluminum pan and roast in a 325 degree oven (you need an RV to do this, sorry) for about 4 hours or until it smells really, really good. Remove from oven and let rest about 15 minutes, slice and get out of the way, it will disappear quickly (see photo)

Gerry holds the bone, the rest is long gone.